Intro | Elementary | High School | Data Tables | Inspector Reports | Consolidation Maps |
Stanford Test | Architect's Plan | Photographs | Activities
In the early 20th century, school reports were compiled by school inspectors who showed up without advance notice. They gathered data on the schools which helped the Superintendent of Public Instruction to understand how well the school district provided for its students. The information gathered by the report was numerical: numbers of students, faculty, etc. There is little information on the courses studied or the quality of instruction.
These documents, one for Crosby School in 1912, the other for Fortuna School in 1918 give a small snapshot of school conditions during that school year.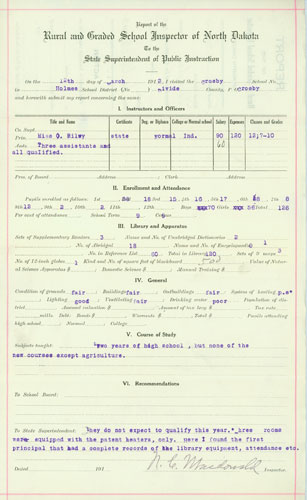 Crosby Inspection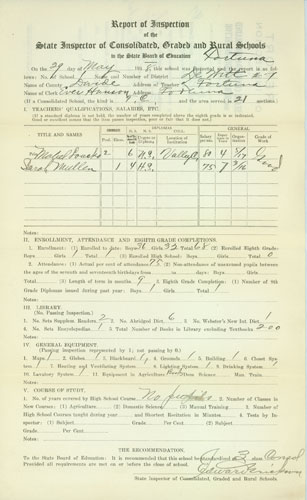 Fortuna Inspection
Source: Department of Public Instruction Graded School Reports.
SHSND Series No. 31178.