Introduction | Personae | Study Guide | Suzuki's Diary | Activity 1 | Activity 2 | Images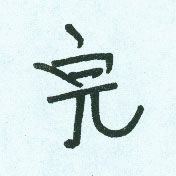 Toyojiro Suzuki signature
Toyojiro Suzuki was interned as a Registered Alien in February 1942, just eight weeks after Japan bombed the US fleet at Pearl Harbor. This diary covers the six month period of his internment at Fort Lincoln near Bismarck, North Dakota and his separation from his family.
Suzuki was born 16 April 1903 in Japan. He immigrated to the US in April 1920 to work in the fishing industry with his father (who immigrated before 1917). Though he obtained a Social Security number, he was not a naturalized US citizen. Though Toyojiro had married a US citizen, Takako Wada, the marriage did not change his citizenship status.
Suzuki along with other members of his family worked on a fishing ship called the Brittania Maru. At sea on 7 December 1941 when the Japanese bombed Pearl Harbor, they were aware that their status in the United States would be questioned. In fact, their very presence in California had always been difficult. Californians had found Japanese, Chinese, and Korean immigrants to be productive workers in mines, farms, vineyards, and canneries, but did not welcome them as neighbors, land owners, or citizens. The United States did not offer immigrants of any Asian nation full citizenship status (and the rights associated with citizenship) until 1952 with the passage of the McCarran-Walter Immigration and Naturalization Act.
Immediately after the bombing of Pearl Harbor, the Immigration and Naturalization Service (INS) and the FBI began to round up Japanese resident aliens and US citizens considered to be dangerous to the interests of the US, but it was several weeks before the US began to systematically detain all Japanese Americans, both citizens and resident aliens, and remove them from the West Coast. The first "assembly center" was at the Santa Anita horse racing track on the north side of Los Angeles. The Suzukis were sent there even before President Franklin Roosevelt had signed Executive Order 9066 on 19 February 1942 authorizing the removal of "any or all persons" from areas of military importance. Japanese Americans lost all of their personal and real property as well as businesses during the process.
Fort Lincoln, south of Bismarck, became an internment camp in 1941. Before the US entered the war, German nationals were detained and sent to Fort Lincoln and other sites. Some were merchant seamen whose ships were in US harbors, others were here seeking US citizenship. Nearly 4000 Japanese, German, and Italian internees passed through Fort Lincoln during its six years of operation as an internment camp. Many of the Japanese American internees (not including Toyojiro Suzuki) were men who had renounced their US citizenship and declared their intention to move to Japan after the war. All of the Ft. Lincoln internees were men whose families were located (or interned) elsewhere.
Toyojiro Suzuki was paroled from Fort Lincoln in August 1942, and with his father and others relocated to camps elsewhere. Suzuki was reunited with his family at Santa Anita race track. After the war, he remained in California where he died 15 April 1995.
Note: The diary is more than thirty-four pages long. Though it is easy reading, those who do not have time to read the entire diary may want to look at important entries which are highlighted in yellow.
SHSND Mss 20988