Educators
North Dakota Studies provides teaching and learning materials about the geography, history, government, current issues, and citizenship of North Dakota. This web site provides a host of resources for students, teachers, and the public and is a collaborative effort of the North Dakota Studies Project and the State Historical Society of North Dakota.
ND Indian Studies Online Curriculum Guides
Collaboration with the ND Indian Affairs Commission

The North Dakota Studies newsletter is distributed to students, teachers, schools, and libraries throughout North Dakota.

Current Issue:
North Dakota Studies Volume 11-2 Spring 2019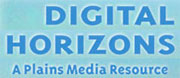 An online collection of photographs, letters, diaries, maps, newspapers, moving images, and audio files, from the collections of North Dakota State University, Concordia College, Prairie Public, and the SHSND powered by the software, CONTENTdm.

National History Day (NHD) is a year-long education program that engages students in grades 6-12 in the process of discovery and interpretation of historical topics. Students produce dramatic performances, imaginative exhibits, multimedia documentaries and research papers based on research related to an annual theme. These projects are then evaluated at local, state, and national competitions.
Learn more about National History Day in North Dakota.
A number of primary document sets have been developed to accompany and assist with the articles in the North Dakota History: Readings about the Northern Plains State textbook. These documents, chosen to tell the story about particular historic events through the eyes of those who lived in the past, are intended to provide further research, inquiry, and understanding for students and teachers investigating the fascinating history of North Dakota.
The original manuscripts, photographs, maps, and artifacts for the document sets are located in the archives of the State Historical Society of North Dakota, Bismarck.
Address:
612 East Boulevard Ave.
Bismarck, North Dakota 58505
Get Directions
Hours:
State Museum and Store: 8 a.m. - 5 p.m. M-F; Sat. & Sun. 10 a.m. - 5 p.m.
We are closed New Year's Day, Easter, Thanksgiving Day, Christmas Eve, and Christmas Day.
State Archives: 8 a.m. - 4:30 p.m. M-F, except state holidays; 2nd Sat. of each month, 10 a.m. - 4:30 p.m. Appointments are recommended. To schedule an appointment, please contact us at 701.328.2091 or archives@nd.gov.
State Historical Society offices: 8 a.m. - 5 p.m. M-F, except state holidays.
Contact Us:
phone: 701.328.2666
email: history@nd.gov
Social Media:
See all social media accounts