The North Dakota State Historic Preservation Office does not maintain an online, searchable database of listed properties since the National Park Service maintains the National Register of Historic Places database. The official database can be accessed through the National Register of Historic Places site: nps.gov/subjects/nationalregister/database-research.htm.
For more information on properties listed in the National Register of Historic places you can call the National Register Coordinator at 701.328.2089. Please have the property's street address or legal address (Township, Range, and Section) at hand.
North Dakota Properties listed in the National Register of Historic Places in 2021: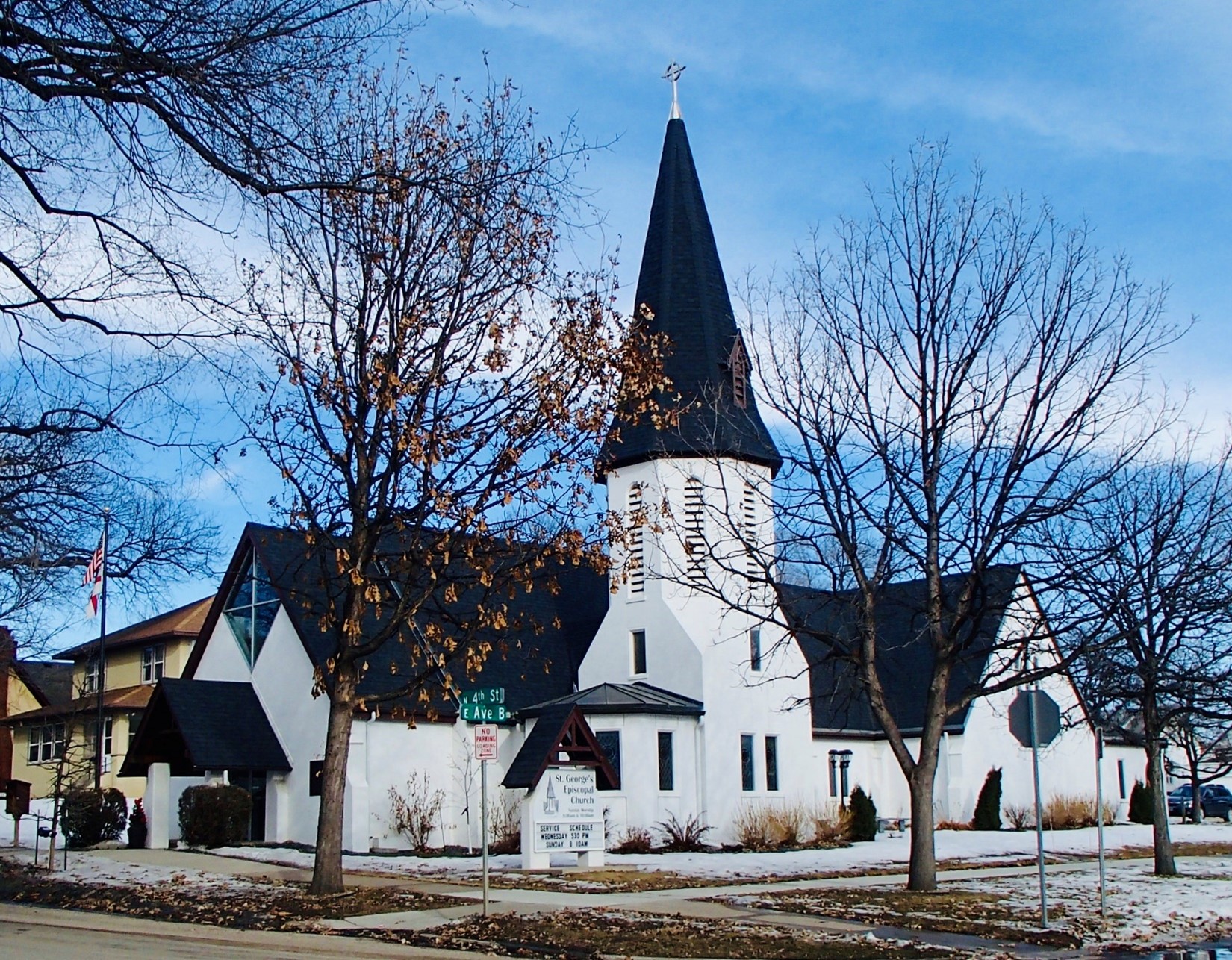 St. George's Episcopal Memorial Church, listed 10/5/2021, photo by Tom Tudor
St. George's Episcopal Memorial Church, located at 601 North Fourth Street in Bismarck, was originally patterned after Cass Gilbert's 1898 St. John the Divine Episcopal Church in Moorhead, Minnesota, but the design evolved through the 1940s until it was built in 1949. The final design by Herman Leonhard blended Gothic Revival architecture with contemporary design and boasted unique features such as reinforced pumice concrete and stained-glass windows commissioned by Barton, Kinder, and Alderson of Brighton, England, that used recycled glass from churches bombed during World War II. This was the first building in the northern United States to employ pumice concrete, and the stained-glass windows are the only known examples of their kind in the country.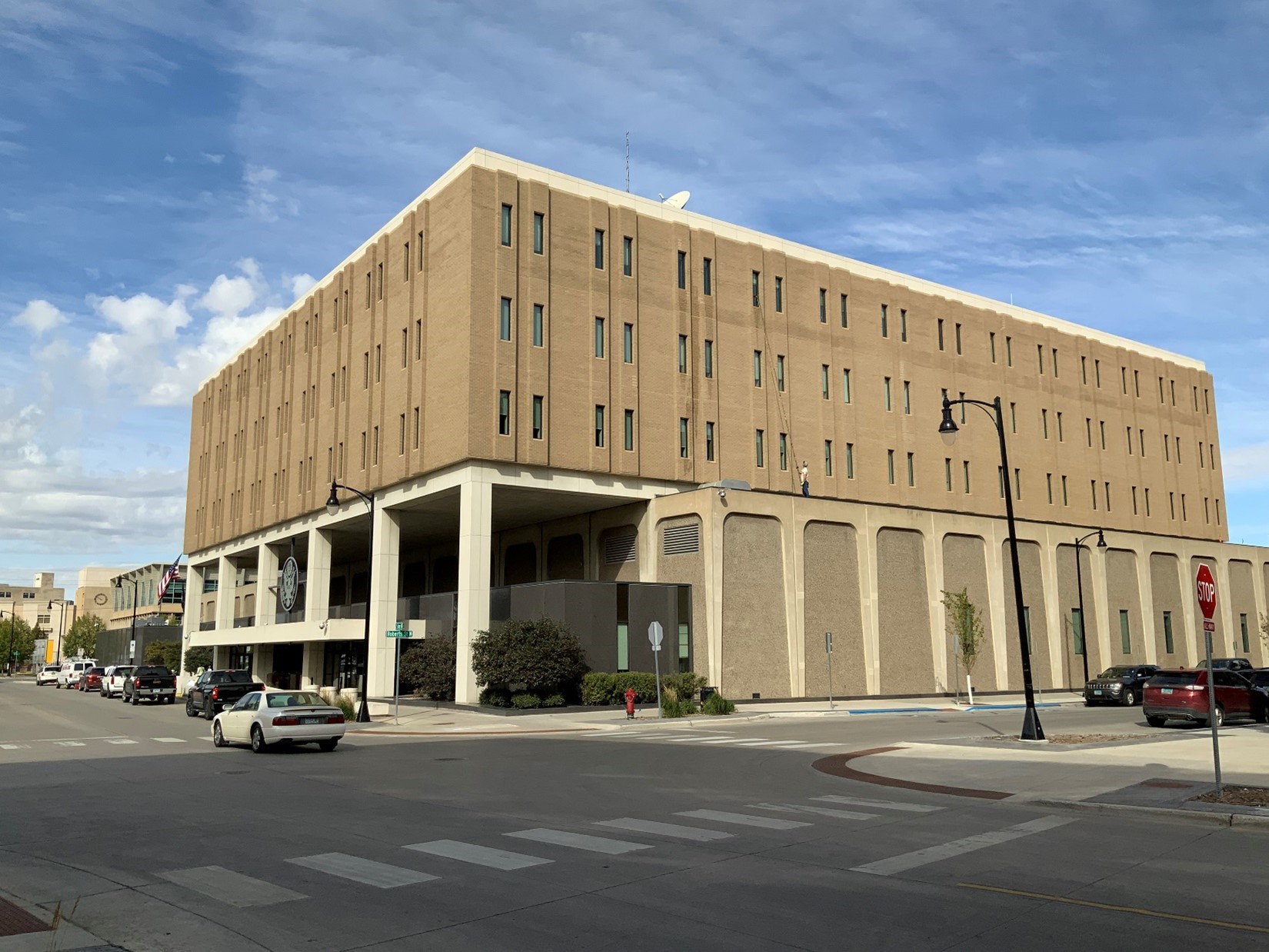 Federal Building and U.S. Post Office, listed 6/4/2021, photo by Carin Carlson
The Federal Building and U.S. Post Office, located at 657 2nd Avenue North in Fargo, was designed by Foss, Engelstad & Foss, Inc. of Fargo and built in 1969. Its New Formalism influences are expressed clearly by its proportion and scale, and the use of colonnades, engaged arches, and smooth, black marble and white quartz aggregate cast-stone. The design embraces the modern tenet of "form follows function" using differentiation in massing, materials, and ornament to express the different functions housed within its walls. It also explores developments in concrete technology and uses high-quality local materials, such as Mankota stone and terrazzo, for public spaces in combination with economical materials for the non-public government employee spaces. The building remains the only known representation of late-1960s modernism of this scale, style, and quality in the city of Fargo.