The North Dakota State Historic Preservation Office does not maintain an online, searchable database of listed properties since the National Park Service maintains the National Register of Historic Places database. The official database can be accessed through the National Register of Historic Places site: nps.gov/subjects/nationalregister/database-research.htm.
For more information on properties listed in the National Register of Historic places you can call the National Register Coordinator at 701.328.2089. Please have the property's street address or legal address (Township, Range, and Section) at hand.
North Dakota Properties listed in the National Register of Historic Places in 2022: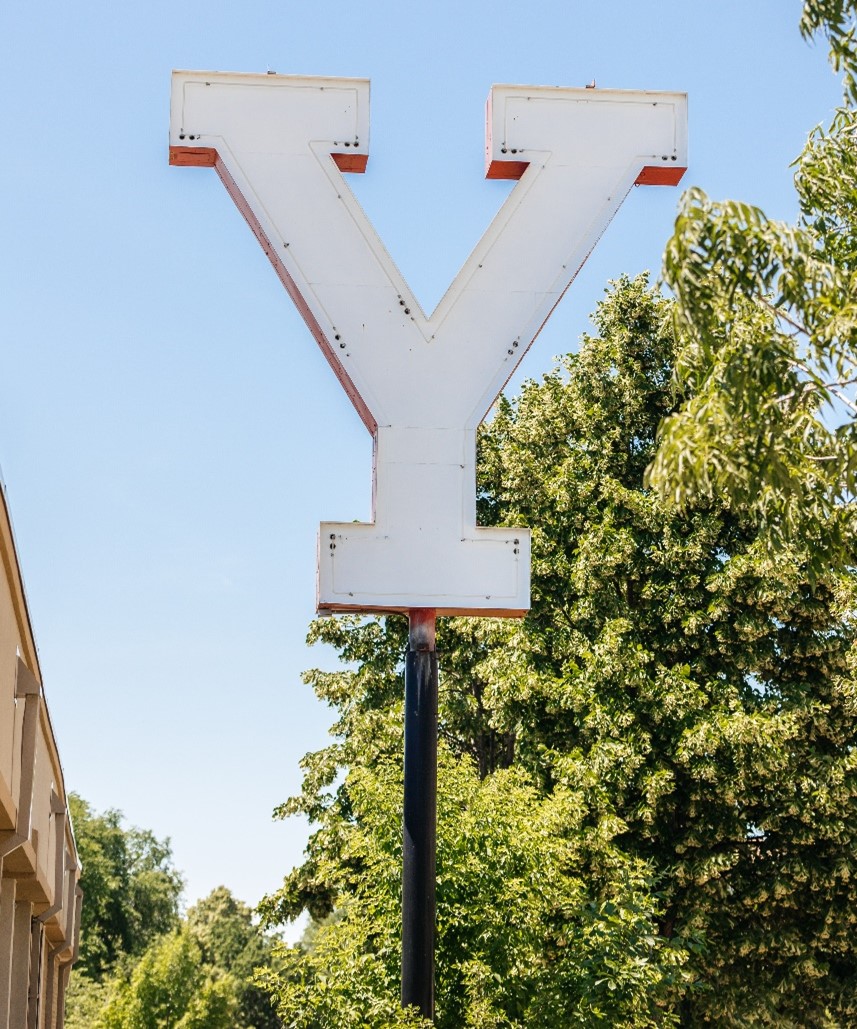 Fargo-Moorhead YMCA Sign, listed 3/17/2022, photo from YMCA records.
The Fargo-Moorhead YMCA Sign, located at 400 1st Avenue South in Fargo, is 1962 aluminum sign in a traditional, typewriter-style serif font with cherry red sides, white faces, and exposed neon tubing that follows the edges of the letter. The sign faithfully testifies to the era in which it was designed and symbolizes the Y's longstanding presence and efforts to serve the community.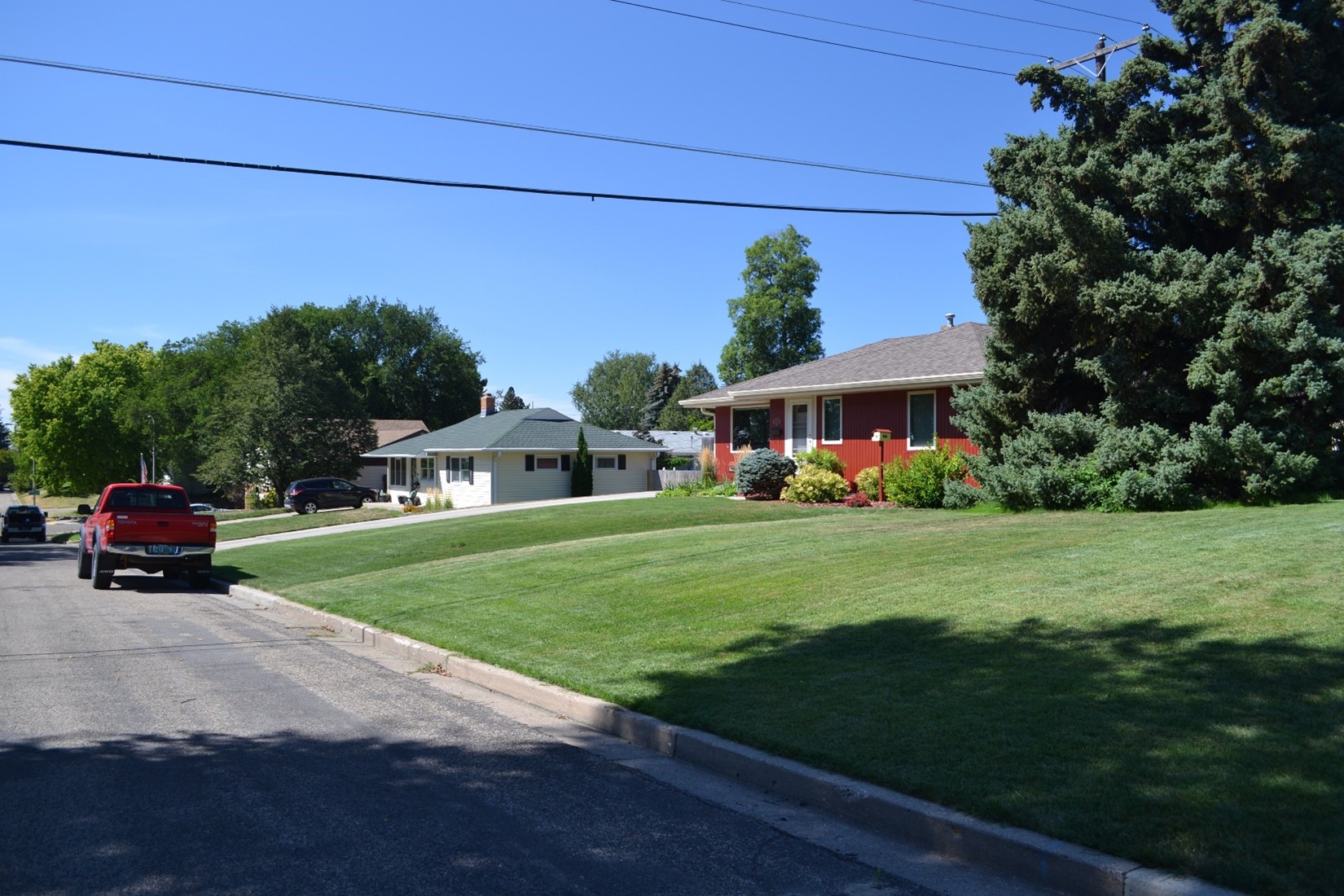 Highland Acres Historic District, listed 7/6/2022, photo by Emily Sakariassen
The planning for the Highland Acres Addition in Bismarck originally began with a local committee anticipating the need for housing of returning World War II veterans and their young families. The Bismarck Veterans Homes Owners Cooperative Association was formed and created the new development following the latest Federal Housing Administration guidelines, such as fitting neighborhoods in with the natural topography and incorporation of parks, schools, and churches. The Highland Acres Historic District was built primarily between 1948 and the early 1970s, resulting in an enclave of Mid-Century and Contemporary residential architecture. Notable characteristics of the district include irregular (trapezoidal-shaped) lots that accommodate the hilly topography, curvilinear streets, long blocks, and 30-foot front lot setbacks.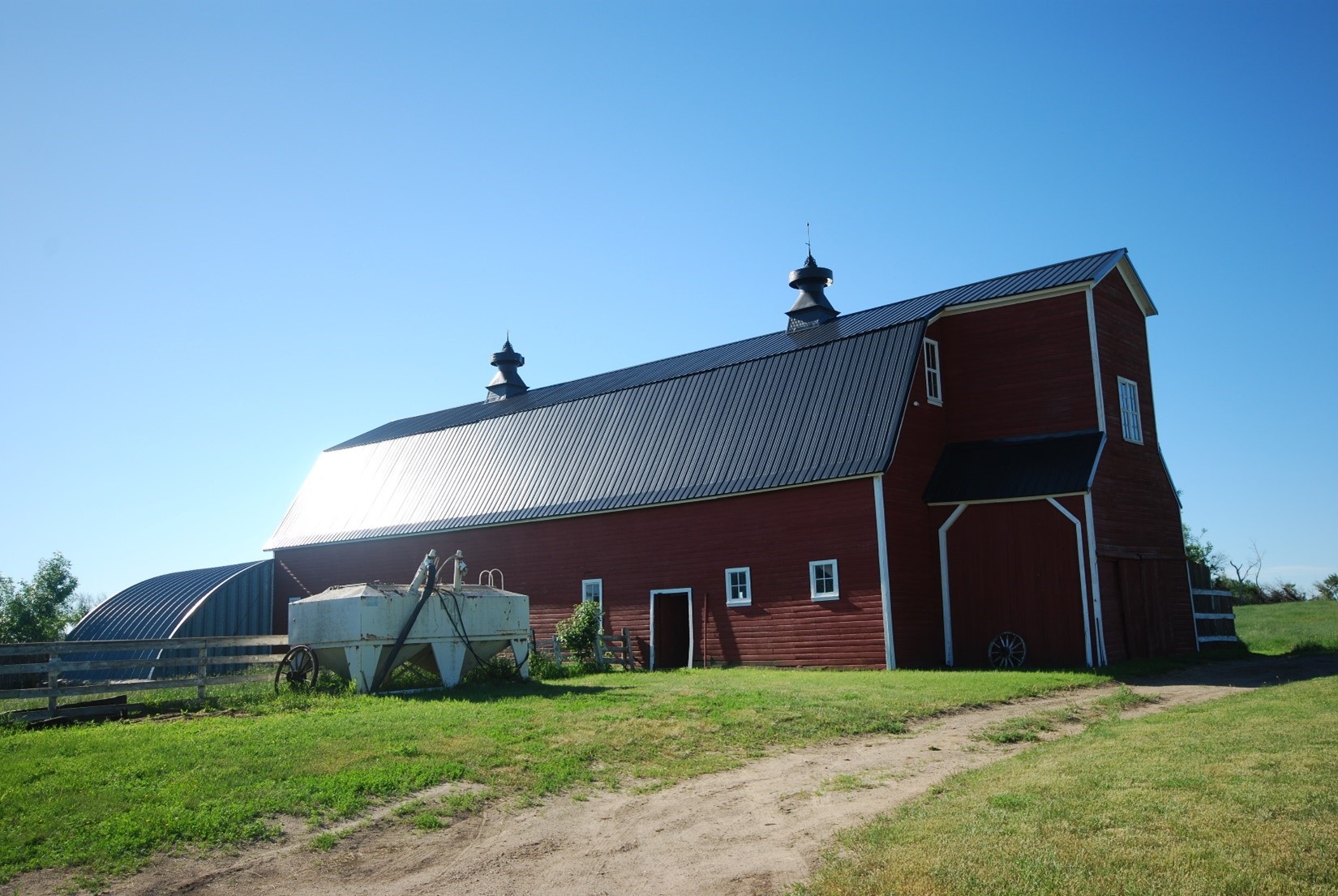 Schlafmann Barn, listed 12/13/2022, photo by Lorna Meidinger
The Schlafmann Barn is a common barn with the unusual addition of an enclosed loading shaft on the end. The barn was built in 1910 by Erland Lindquist for dairy cattle but soon housed beef cattle as well. After the William and Helen Schlafmann family bought the farm in 1955, the barn underwent a few renovations to better suit beef cattle and is still used today for calving. The building is an excellent example of its type and attests to trends in the development of agriculture in North Dakota. Along with this barn, the National Register program also accepted the context document "Common Farm and Ranch Barns in North Dakota."