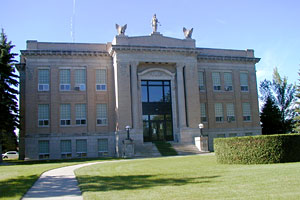 The State Historic Preservation Office of North Dakota receives federal funds annually from the Historic Preservation Fund to assist in the identification, evaluation, and preservation of cultural resources listed in the National Register of Historic Places (NPS).
As part of the annual appropriation, the Society is obligating $150,000 toward preservation, restoration, and rehabilitation of projects for the National Register listed properties.
Interested owners of National Register listed properties that have a project they wish to be considered for an award should thoroughly read the guidelines and submit an application to the SHSND. The completed application must be accepted (not postmarked) at the SHSND by 5 p.m. on Tuesday, Oct. 31, 2023.
Please contact the Grants & Contracts Officer at 701.328.3573 for further information.
Downloadable Forms: