Territorial Governors | Back to North Dakota Governors
EDWARD T. SCHAFER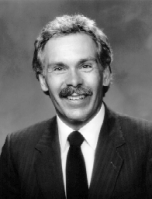 Thirtieth Governor
Residence: Bismarck, North Dakota
Years Served: 1992-2000
Date of Inauguration: December 15, 1992
Age at Inauguration: 46
Politics: Republican
Born: Bismarck, North Dakota - August 8, 1946
Political Background:
1992-2000: Governor of North Dakota
Edward T. Schafer received his bachelor's degree from the University of North Dakota, and his MBA degree from the University of Denver. After graduation he went to work at the Gold Seal Company, a North Dakota-based manufacturing firm founded by his father, Harold Schafer. Schafer worked in several divisions of the Company, serving as its President from 1978 to 1985. Schafer claimed four major accomplishments during his tenure as governor, three of which were goals at the start of his administration: (1) more jobs and a more diverse economy; (2) a more efficient state government; and (3) a re-energized state with a new image. A fourth accomplishment was a strengthened Republican Party which held large majorities in both houses of the Legislative Assembly and all but one of the elective executive positions at the close of Schafer's second term.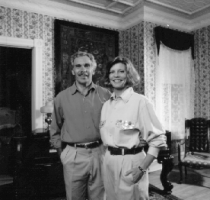 Governor Schafer and Nancy Jones Schafer.
Schafer was the first governor to be married in office. Natural disasters also plagued the state in the 1990s, most notably a major flood and fire in Grand Forks in 1997, with flooding throughout much of the state; and a continuing crisis as the waters of Devils Lake flooded thousands of acres and forced many people from homes and businesses. Keeping with national trends, the state's prison population doubled, the farm economy remained weak, and out-migration affected all but the major urban centers of the state.