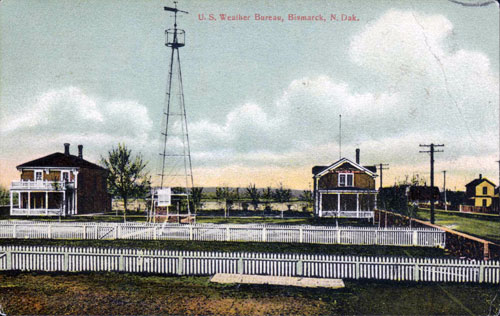 B0716-20 Camp Hancock Bismarck ND color postcard
The Four Seasons at Camp Hancock
Permanent Exhibit
This exhibit looks at the history of the site through the seasons. The oldest building in Bismarck, this is the only structure remaining from the U.S. Army infantry post stationed here from 1872 to 1877. After it was decommissioned, it served as the U.S. Weather Bureau Station for the region from 1894 to 1939.

Follow Camp Hancock State Historic Site on Facebook!