By Appointment Only
We are currently open by appointment only. Please schedule your tour at least three days in advance by calling 701.797.3691.
Know Before You Go
To allow for proper social distancing, sites will operate at reduced capacity. Touchable exhibit components will remain closed, and site tours may be limited for visitor and staff safety. The agency would also like to remind visitors to follow the CDC's recommendations on social distancing and personal hygiene while visiting state historic sites. See our guidelines for visiting.
Interpretive tours are available daily for the top side living quarters at Oscar Zero Launch Control Facility as well as interpretive tours bottom-side of the launch control facilities and mechanical room.
Self guided tours and Interpretive signage available at the November-33 missile site
America's Ace in the Hole: North Dakota and the Cold War
Permanent Exhibit
The Cold War lasted nearly 50 years, and North Dakota's landscape is marked with its legacy. North Dakota's newest state historic site introduces visitors to the state's role in international relations and the significance of missile installations on North Dakota's history and culture. This exhibit features historic photographs, archival images, and an award-winning video (links below). The site also received the 2010 Governor's Travel and Tourism award as the state's outstanding attraction of the year.
The orientation video available to visitors of the Ronald Reagan Minuteman Missile state historic site gives visitors a brief glimpse of the cold war and North Dakota's role that is ongoing today.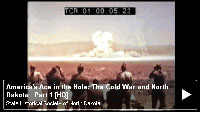 Part 1 [HQ] 5:01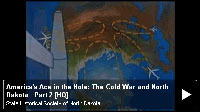 Part 2 [HQ] 5:22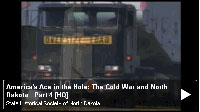 Part 4 [HQ] 5:56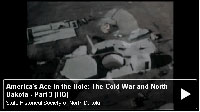 Part 3 [HQ] 6:02

Follow Ronald Reagan Minuteman Missile State Historic Site on Facebook!