Northern Pacific in Dakota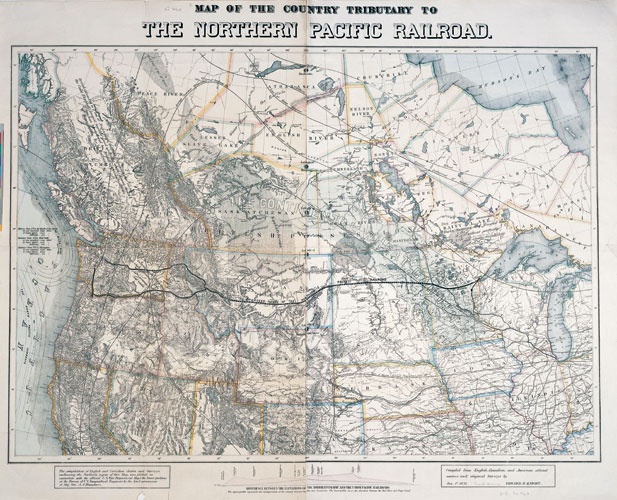 Map of the Country Tributary to the Northern Pacific Railroad: Compiled from English, Canadian, and American Official Sources and Territorial Surveys.
By Edward H. Knight, January 1, 1871.
Size: 39 3/8" x 49 ½".
The proposed route of the Northern Pacific Railway is detailed on this map. In addition to political boundaries, other features on this map include "the Continental Wheat Garden," coal fields, lines of mean annual temperatures, grazing lands, and ocean currents. Devils Lake is noted as Mini Wakan, and the Métis settlements at Pembina and St. Vincent appear.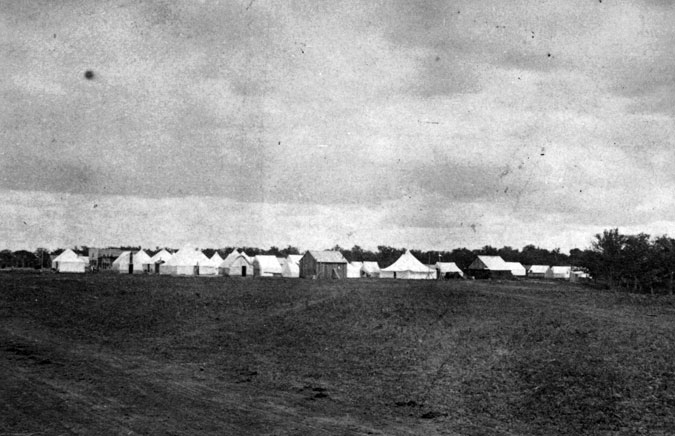 View in the City of Fargo, Dakota Territory
Photo by Caswell & Davy, Duluth, Minnesota, 1871/2
SAHRL A1572
The tents of the Northern Pacific Railroad survey crew are visible in this early image of Fargo.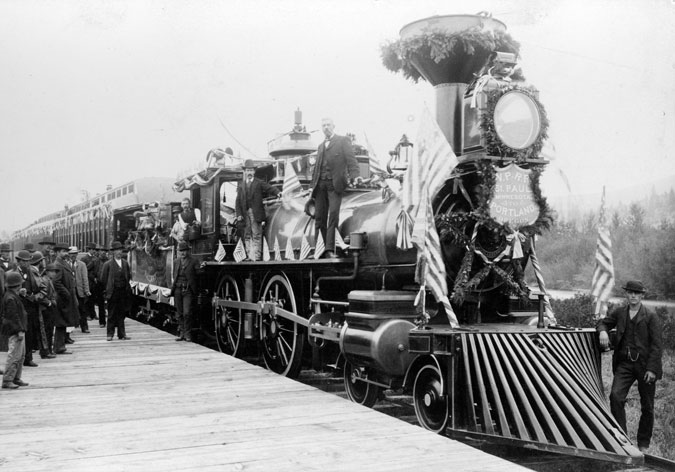 The Villard "Gold Spike" Excursion.
Photo by Frank Jay Haynes, Fargo, DT, 1883.
SAHRL C0857
Like many U.S. railroads, the Northern Pacific Railroad used "American" type locomotives of a 4-4-0 wheel arrangement to provide motive power for their passenger and freight trains. President Villard of the Northern Pacific Railroad was accompanied by dignitaries, including former President Ulyssess S. Grant, on an excursion to celebrate the completion of the railroad line. The trains stopped in Bismarck, and the party participated in the laying of the cornerstone of Dakota territories new capitol.