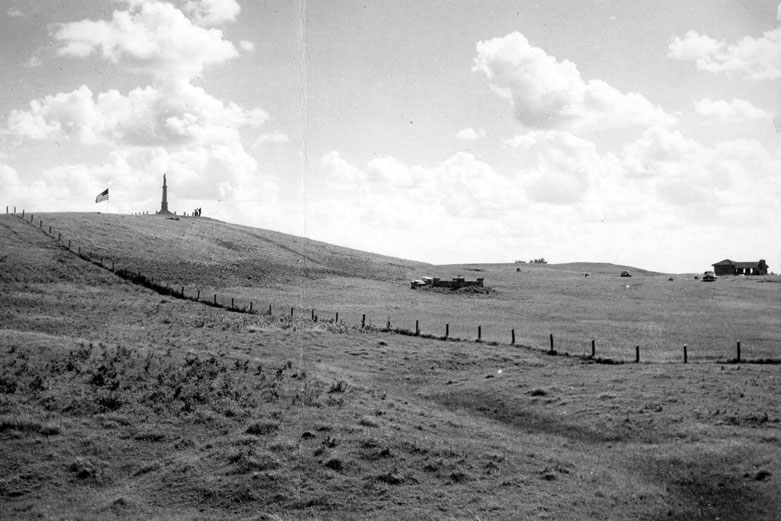 Whitestone Hill Monument and Museum
SHSND SA10548-V3-p09
For the most part, the incursion of the Euro-Americans into the Northern Plains caused few confrontations with Indian peoples. In 1863, 1864, and 1865, however, the pattern changed. Major military expeditions searched the Northern Plains for Santee Dakota who had participated in a violent uprising in Minnesota in 1862. Battles at Whitestone Hill in 1863 and at Killdeer Mountain and in the Badlands in 1864 diminished Dakota resistance, forcing many onto reservations to avoid starvation. A chain of military outposts, beginning with Fort Abercrombie in 1857, continually increased Federal power, and the great slaughter of the northern bison herds after 1870 eventually caused the nomadic tribes to submit. Some bands of Dakota resisted into the 1880s, but their old way of life on the plains was lost.
Several parts of the struggle between opposing cultures yet remain sources of legend and controversy. In 1876, units of the 7th Cavalry commanded by Lt. Col. George A. Custer left Fort Abraham Lincoln near Bismarck to search for Dakota who had refused confinement on reservations.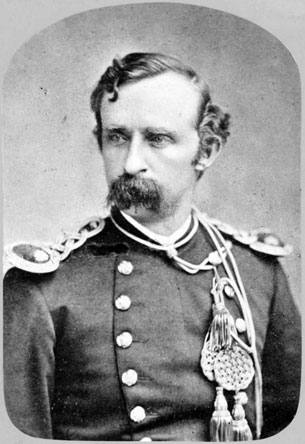 George A. Custer
State Archives
#A0122 The resulting annihilation of Custer's immediate command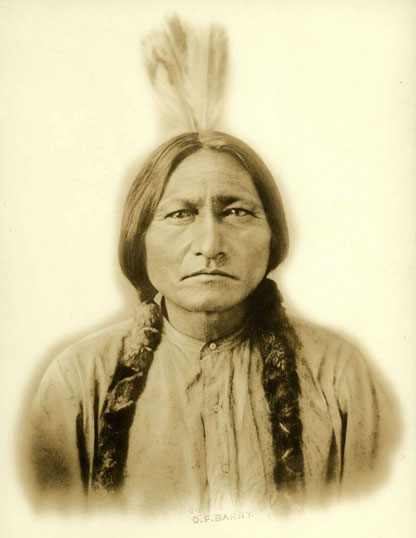 Sitting Bull
State Archives
#0022-H-0123at the Little Big Horn River in Montana Territory made names such as Crazy Horse, Gall, and Sitting Bull familiar throughout the nation. Many Dakota moved to Canada to escape relentless punitive expeditions sent by the army, and remnants finally surrendered at Fort Buford in 1881. Nine years later Sitting Bull, the leading opponent of reservation life, identified with the Ghost Dance religion, one that forecast the return of traditional Plains Indian ways. Standing Rock Reservation Indian police were sent to arrest the elderly leader at his home in 1890, and Sitting Bull was killed.