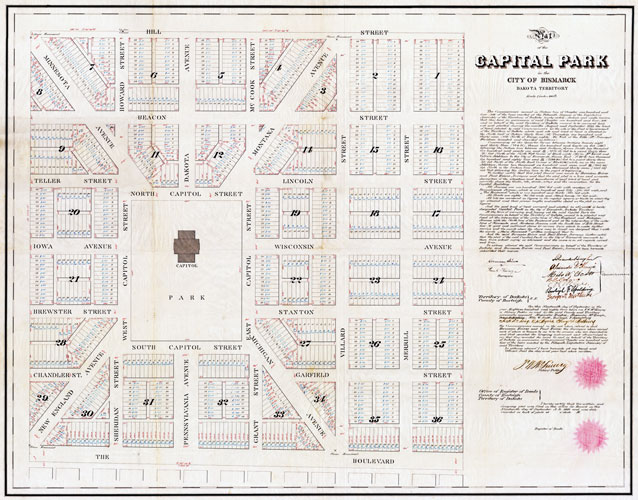 Plat of the Capital Park in the City of Bismarck, Dakota Territory
The commissioners filed this plat on September 19, 1883. The sale of the lots was intended to fund the construction of Dakota's new Capitol. Measurements regarding lot sizes and street width are given in red ink, while the price of each lot is given in blue.
Preserved at the State Archives and Historical Research Library, State Historical Society of North Dakota, Bismarck, ND.