ARCHIVES HOLDINGS:

10072 William Wingate Sewall
This collection contains letter written by William Wingate Sewall to his brother. The letters contain great material about life in western North Dakota in the late 1800s. Information about ranching, hunting, and life in the West is in the letters. There are also a few letters by Mary Sewall. The letters by Mary Sewall depict what it was like for women on a ranch.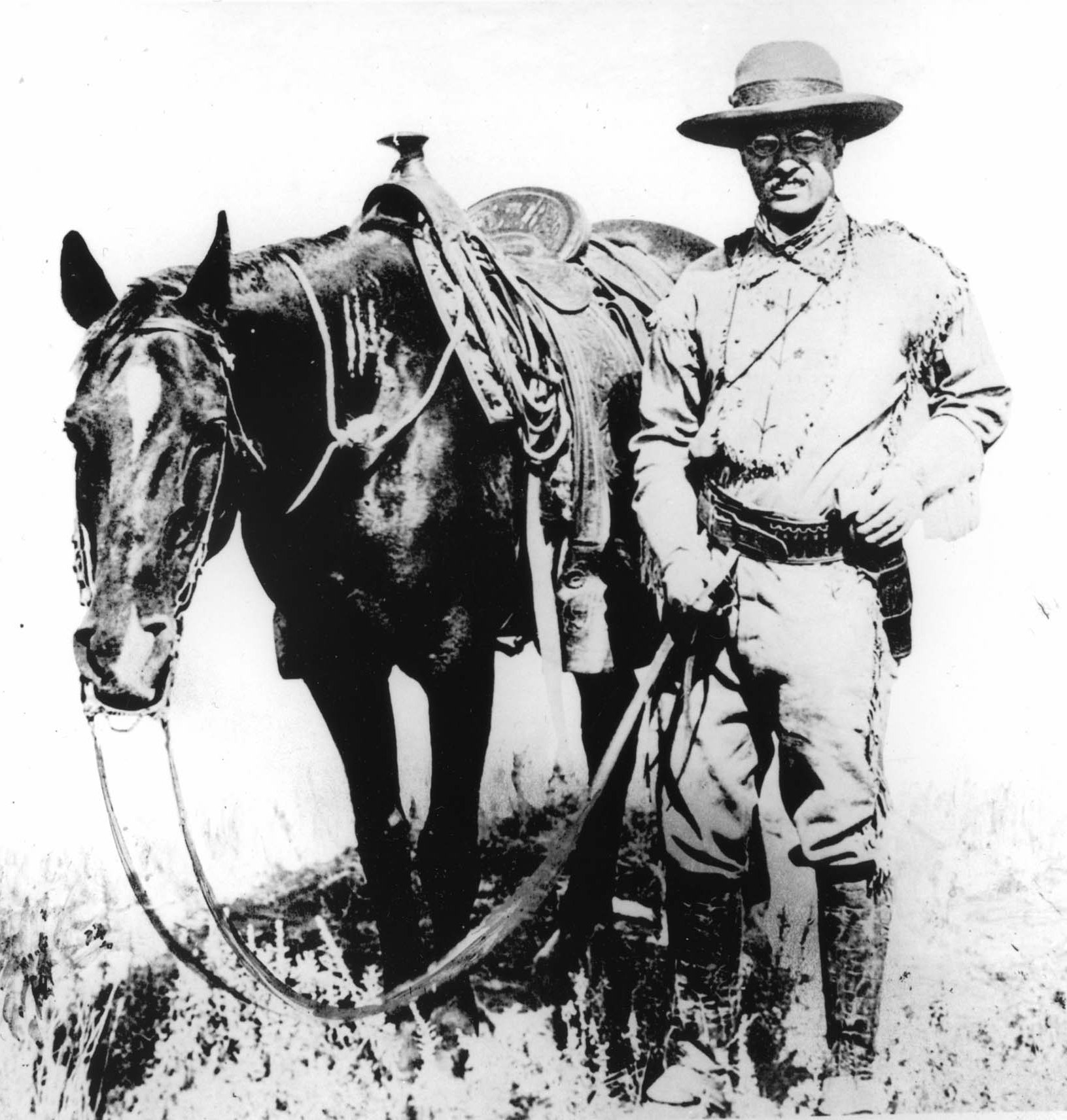 Theodore Roosevelt. SHSND C1451
10160 Alfred White
In this collection there is a scrapbook on the settlement of western North Dakota and research on Theodore Roosevelt's time in the Badlands.

20133 Theodore Roosevelt
Theodore Roosevelt ranched in the Medora area during the late 1800s. In this folder, there are photographs of Roosevelt's ranch and horse. There are also papers dealing with the selling of his cattle in 1902.
SUGGESTED READINGS:

Mathes, Valerie Sherer. "Theodore Roosevelt as Naturalist and Badlands Rancher." North Dakota History, Summer 1986: 2-13.
This article tells of the times of Theodore Roosevelt in North Dakota and the importance of ranching to the Badlands.

Welsh, Donald H. "Three Bonanaza Ranchers in the Little Missouri Bad Lands." The Trail Guide, June 1960: 1-18.
This article gives biographical information on the three best-known ranchers of the Badlands of North Dakota. Included in the biographies are Theodore Roosevelt, the Marquis de Mores, and Pierre Wibaux.
Mattison, Ray H. "Roosevelt's Elkhorn Ranch." North Dakota History, Spring 1960: 51-65.
Mattison describes the Elkhorn Ranch that served as Theodore Roosevelt's home while he stayed in western North Dakota. He describes the ranch layout, the house, and other various structures on the ranch property.
The Bad Lands Cow Boy
This is the newspaper edited by A.T Packard during the time in Medora when men like the Marquis de Mores and Theodore Roosevelt lived in the area.
Finding Aids on Ranching in North Dakota: