ARCHIVES HOLDINGS:

10085 Orin G. Libby
In Box 29 Folder 27 of the Orin G. Libby Collection, there are handwritten notes taken by Libby on Red Tomahawk's story of the death of Sitting Bull. Red Tomahawk also gives a brief explanation of the Ghost Dance.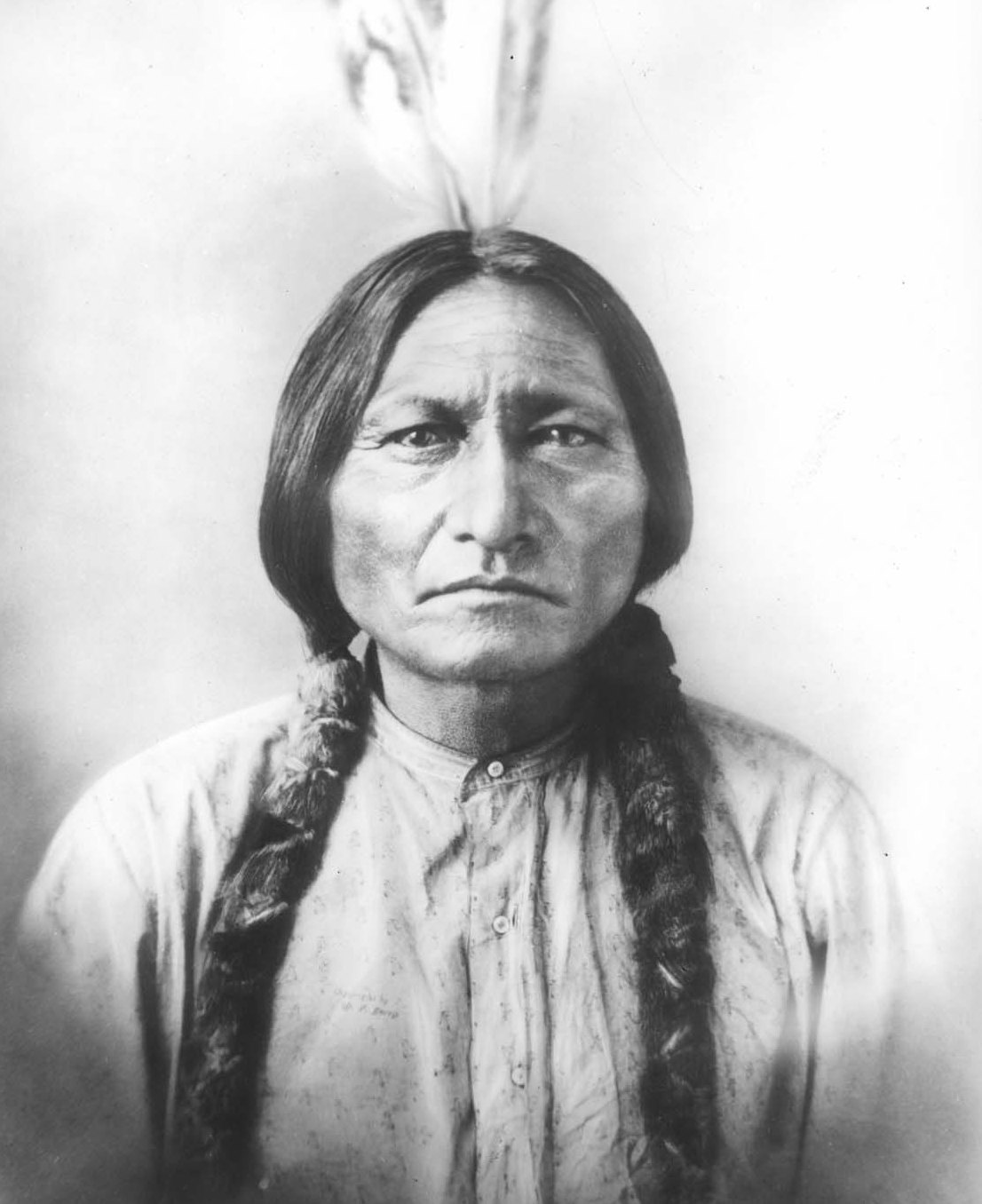 Sitting Bull. SHSND C0436
10115 Matthew Forney Steele
Matthew Forney Steele was a member of the United States cavalry that was present when Sitting Bull died. He wrote the account of Sitting Bull's death in an article entitled "The Death of Sitting Bull: A Reminiscence."
10190 Will Family
In Folder 33 of Box 40 of the Will Family Papers, Lt. Col. Steele recalls the day of Sitting Bull's death. Steele was located on the Standing Rock Reservation to assist McLaughlin with the Native Americans.

10691 Roy Johnson and Louis Pfaller
In Folder 1 of Box 37 of the Roy Johnson and Louis Pfaller Collection, there is research about Sitting Bull, James McLaughlin and the Ghost Dance. There are many newspaper clippings about the three subjects. The location of Sitting Bull's remains seems to be of interest to the two historians.

20403 George H. Bingenheimer
During the early reservation period, Sitting Bull refused to enter the reservations and abide by the white way of life. In this folder, there are letters from the military officers on the various Indian reservations around Dakota Territory describing the hostility the non-Indians felt from Sitting Bull.

20603 Allen Siegert
Allen Siegert remembers the day Sitting Bull died. Siegert was at Fort Yates as a member of the infantry. He retells the story of the death of Sitting Bull in a letter to his friend.

SUGGESTED READINGS:

Barrett, Carole. "One Bull: A Man of Good Understanding." North Dakota History, Fall 1999: 3-16.
This article describes the importance of One Bull to Sitting Bull. Barrett describes the meaning of Sitting Bull to the Lakota people. She also tells of the death of Sitting Bull. This article recalls the early reservation period and discusses James McLaughlin and the Indian Claims Commission.

Hedren, Paul L. "Sitting Bull's Surrender at Fort Buford: An Episode in American History." North Dakota History, Fall 1995: 2-15.
This article examines the surrender of Sitting Bull. It covers how the chief surrendered, what happened during the surrender, and how life was after the surrender for Sitting Bull.

Finding Aids on Early Reservation Era in North Dakota: