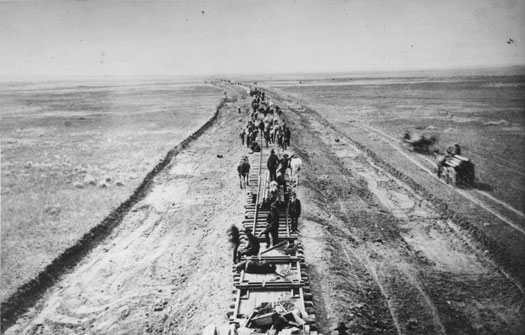 SHSND A3674
The first railroads entered Dakota Territory in 1871, making it easier for settlers reach land available for homesteads. Land grants given to railroad companies encouraged expansion of transcontinental routes as well as development of towns all along the railroad, forever changing the landscape of the territory. The United States military made it possible for railroad expansion into the territory by forcing American Indians either out of the area or onto reservations.
ARCHIVES HOLDINGS:

10104 Great Northern Railway Company - Minot Division
This collection contains notebooks of work done on the railway, bridges, and other areas where work was needed during the years of 1904-1924.
10201 Midland Continental Railroad Company
In this collection there are annual reports, photographs, and other files on the Midland Continental Railroad Company.
10346 Great Northern Railway Company
This includes account books and records on the Great Northern Railway.
10507 Chester C. Morrison
This contains research and a manuscript on the Great Northern Railway Immigration and Agricultural Department.
10659 Fred M. Roberts
Letters, diaries, scrapbooks, and other items related to the Soo Line Railway are included in the Fred M. Roberts Papers.
10952 Chicago, Milwaukee, and Saint Paul Railway Company
In this records collection, there are maps of various railway lines through North Dakota.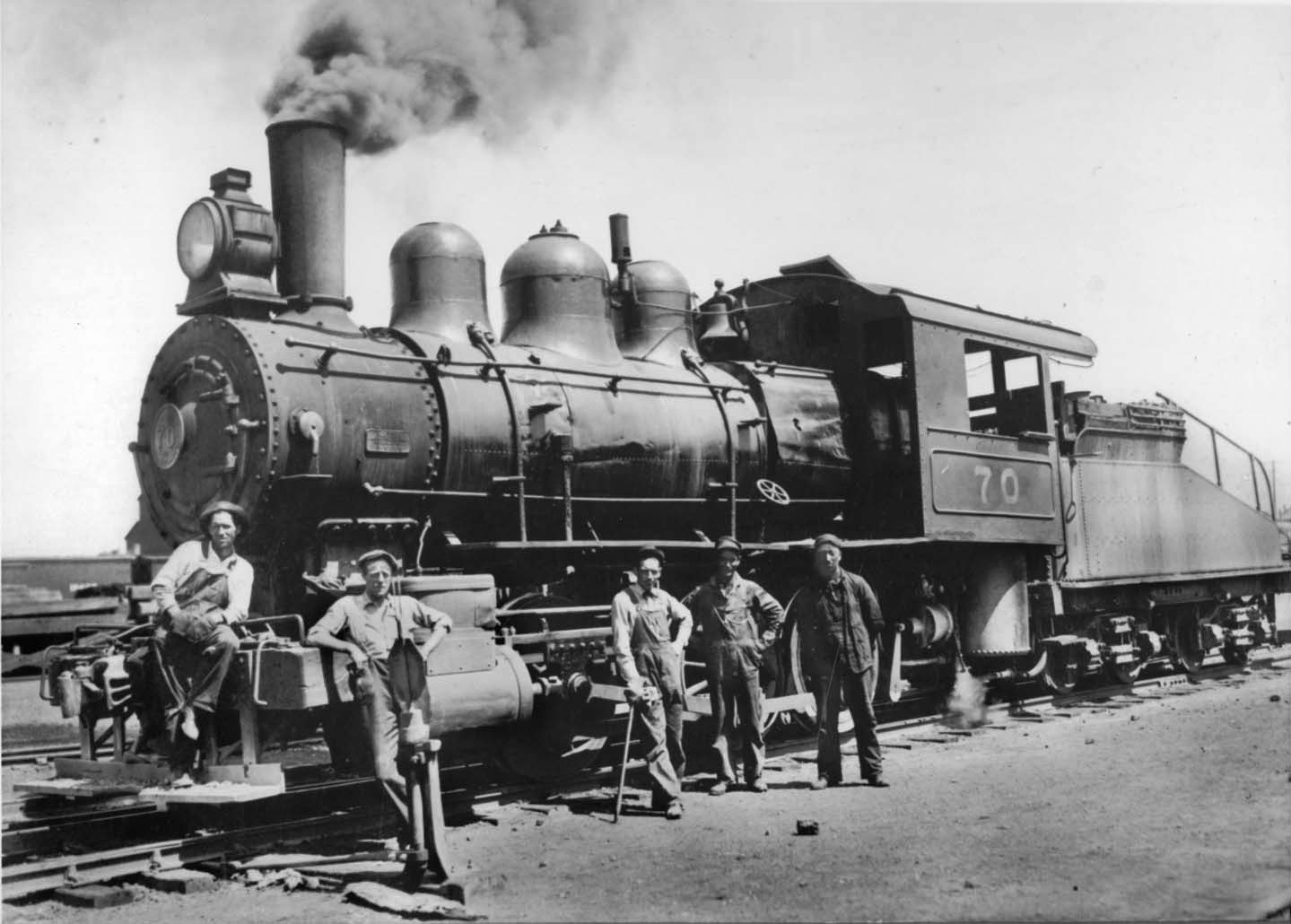 SHSND A3667
20207 E. W. Bennett
Included in the E.W. Bennett papers is a typescript entitled "How the Northern Pacific Groped Its Way West." This typescript, written by James Cotter, describes the experiences of the railroad workers through western North Dakota.
20459 Lester G. Budlong
This paper studies the relationship between the railroad and immigration to North Dakota.
20460 Louis F. Hillman
This is a paper about James J. Hill and the Great Northern Railroad.

20614 Neal C. O'Neil
O'Neil's father worked on the railroads in North Dakota. This is an account of O'Neil's father's work.
20692 Ed Seaburg
Seaburg was a railway worker. This letter recalls his experiences on the railroad.
21003 Great Northern Railway
This contains information about ticketing, weather, and daily happenings on the railway in Mohall, North Dakota.
21037 Journal of a Railway Section Hand
Journal of daily activities on the railway near New Leipzig, North Dakota.
80104 Herbert T. Burton
This collection contains three land pantents and a land bill of sale to the Northern Pacific Railroad.