ARCHIVES HOLDINGS:

10105 Frank Bennett Fiske
In the Frank Bennett Fiske Collection, there are letters to James McLaughlin, Fiske's sister, who was a teacher, and others who lived on the Standing Rock Reservation. There is also research on various tribes and reservations throughout the northern Midwest. Fiske was a photographer.
10313 James McLaughlin
The James McLaughlin Papers cover his time as the Indian agent on both the Fort Totten and Standing Rock Reservations. The papers include letters about Sitting Bull, assimilation, the Ghost Dance, and other issues he dealt with as the Indian agent. Land patents and documentation of citizenship are also included.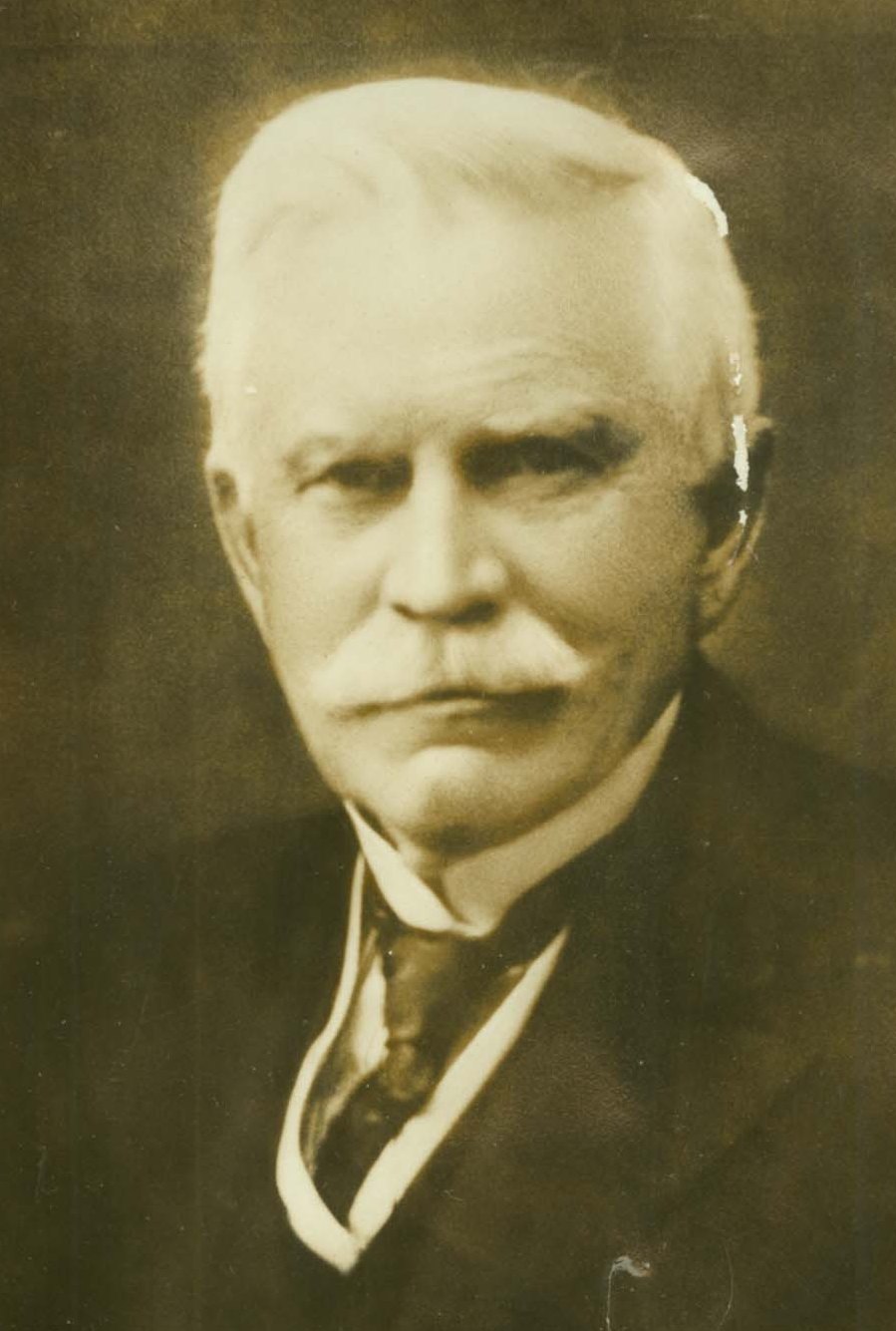 James McLaughlin. SHSND 0036-134
10691 Roy Johnson and Louis Pfaller
In Box 37 Folder 1 of the Roy Johnson and Louis Pfaller Collection, there is research on Sitting Bull, James McLaughlin, and the Ghost Dance. There are many newspaper clippings about these three subjects.
20403 George H. Bingenheimer
Bingenheimer was an agent at Standing Rock before James McLaughlin. This collection contains letters negotiating a treaty and various Indian attacks on forts throughout Dakota Territory.
20479 United States Office of Indian Affairs – Standing Rock Agency
In the early reservation period on the Great Plains, BIA agents ran the agencies on the reservations. In this folder, there is a book of outgoing letters from the BIA agent on the Standing Rock Reservation. The letters provide information about hostile Indians and the process of assimilation on the reservation. The BIA agent also tracked how many Indians had ponies on the reservation.
80069 John M. Carigan
This is Carigan's appointment as agent at Standing Rock Indian Reservation after James McLaughlin.

SUGGESTED READINGS:

Barrett, Carole. "One Bull: A Man of Good Understanding." North Dakota History, Fall 1999: 3-16
This article describes the importance of One Bull to Sitting Bull. Barrett describes the meaning of Sitting Bull to the Lakota people. She also tells of the death of Sitting Bull. This article recalls the early reservation period and discusses James McLaughlin and the Indian Claims Commission.

Clow, Richard L. ""A Flagrant Outrage": James McLauglin, Indian Country, and Illegal Bison Hunting." North Dakota History, Summer and Fall 2004: 2-18.
This article discusses James McLaughlin and his role in the buffalo hunting of Dakota Territory.
Finding Aids on Early Reservation Era in North Dakota: