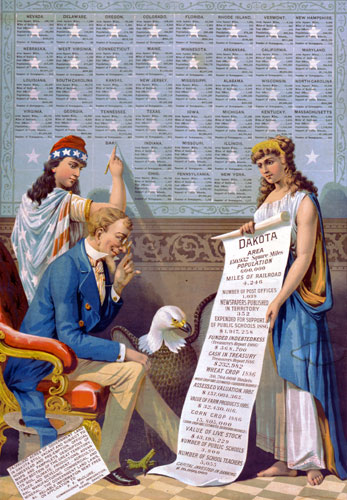 Dakota Applying for Statehood
printed by the Forbes Lithography Manufacturing Company, Boston, Massachusetts, 1887.
SHSND 6015
Dakota is presenting her virtues as a potential state, for the inspection of Uncle Sam while Columbia prepares to add Dakota to the roster of the union. This type of advertisement was printed for the Commissioner of Immigration of Dakota Territory, to encourage settlers to come and take up the 24,000,000 acres of land available as of 1887.