ARCHIVES HOLDINGS:

10005 Charles Lemmon Hall
The Charles Lemmon Hall Collection contains Hall's diaries that he kept during his time as a missionary on the Ft. Berthold reservation. His diaries document the weather, church attendance and other general comments about the mission. Also in this collection are translations of English into the Hidatsa language, such as the Bible, hymns, and phrases.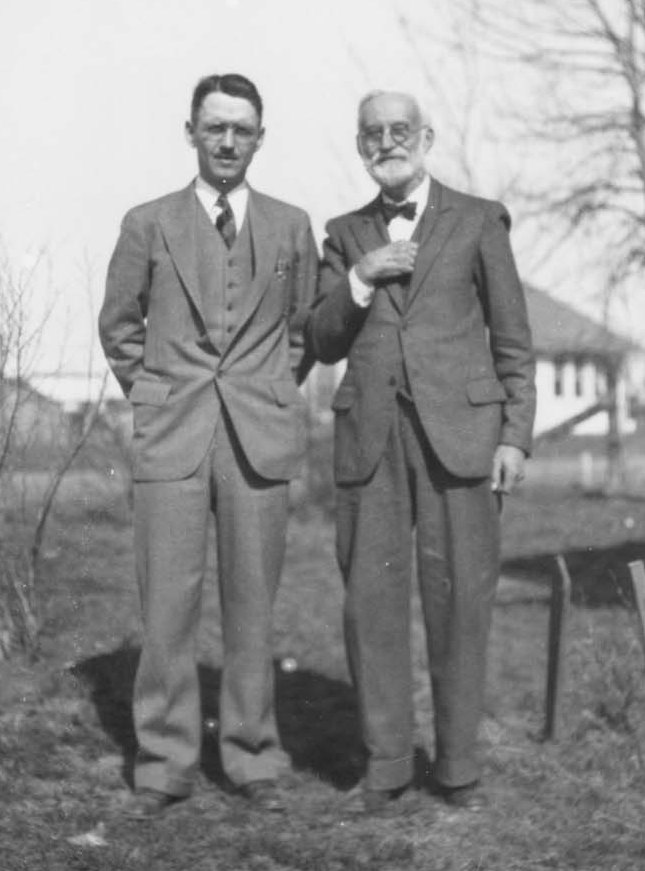 Harold Case and Charles Hall. SHSND 0041-0345
10286 Harold W. Case
After Charles L. Hall established the mission at Fort Berthold, Harold W. Case arrived to help run the mission. The Harold W. Case Papers contain diaries, sermons, letters to other missionaries, and records of the mission at Fort Berthold. There is also a Harold Case photo collection (0041). The pictures show a time of transition on the reservation along with the work of the missionaries.

10924 Northern Plains Conference of the United Church of Christ
On the Fort Berthold Indian Reservation, there were two important missionaries, Charles L. Hall and Harold Case. These men helped assimilate the Mandan, Hidatsa, and Arikara of the reservation. Boxes 5 and 6 of Northern Plains Conference of the United Church of Christ Collection contains histories of the missions, schools, and the reservation. Harold Case also played an important part in the fight against the Garrison Dam.

20061 Daniel Webster Longfellow
Daniel Webster Longfellow was a fur trader at Fort Berthold. This folder contains a biography on Longfellow and inventories of traded items. It also contains information on missionary work done by Charles Hall.
Finding Aids on Early Rerservation Era in North Dakota: