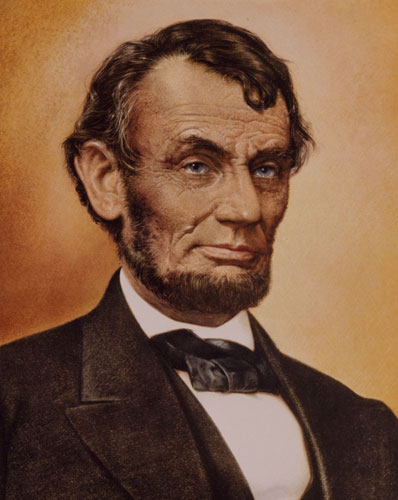 Lincoln's Legacy in North Dakota
May 16, 2012 – September, 2013
Although Abraham Lincoln never visited North Dakota – then northern Dakota Territory – his actions while President impacted what would later become the 39th state. This exhibit examines the legacy of the nation's 16th President, including appointing the Territory's first two governors; signing the Homestead Act of 1862; signing the charter for the Northern Pacific Railroad in 1864; and signing the warrants for the largest mass execution in American history, when 38 Dakota and mixed bloods were hanged in Mankato, Minnesota for actions during the U.S. - Dakota War of 1862. The nation commemorated Lincoln's 200th birthday on February 12, 2009.
You may also enjoy the Lincoln's Legacy Online Exhibit.
Encountering Fort Totten
Permanent Exhibit
Immerse yourself in history! Choose between following a soldier, a young female Chippewa student, a teacher, or a teenage male Dakota student as you tour the fort grounds. These four self-guided itineraries will allow you to follow a single individual throughout the fort, experiencing life at Fort Totten as that person might have lived it. All four characters are based on oral histories collected from Spirit Lake tribal members and other 19th and 20th Century accounts. Major new exhibits that opened May 16 in the commissary storehouse building will introduce you to the fort during its time as a military post (1867-90) and boarding school for American Indians (1891-1959). Also included in the new exhibits is a section on the preservation of the fort during the last 50 years by the State Historical Society North Dakota. Fort Totten has long been considered one of the best-preserved frontier military posts west of the Mississippi River.
The following slideshow features a preview of what visitors can experience at the Encountering Fort Totten exhibit.

Follow Fort Totten State Historic Site on Facebook!